Lake Forest Chiropractor, Dr Burdi, believes: "The doctor of the future will give no medicine, but will interest his patients in the care of the human frame, in diet, and in the cause and prevention of disease." --- Thomas Edison
LET'S REMEMBER WHY WE CELEBRATE THIS MONTH!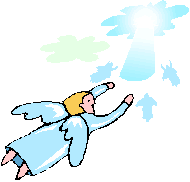 After finishing the above video where Lake Forest Chiropractor, Dr Burdi, talks in his Lake Forest Chiropractic Office about himself and what conditions have been successfully treated, click on the screen shot which interests you to view other videos. New patients can find out with confidence what to expect upon coming into his Lake Forest Chiropractic office. If your condition was not covered, go to the "Testimonials" or "Unique Conditions" website pages listed in heading for more, or call to discuss it. You know it is best to find out the source of a problem and treat it before it becomes serious enough to require drugs or surgery, which of course have side effects. So enjoy the information and also visit the "References" website page to see what other people say about this experienced Lake Forest Chiropractor. Look forward to seeing you soon!
ADDED BONUS - Public service video showing a person collapsing from a heart attach and the life spared by using CPR and a AED (Automatic External Defibrillator) machine now available in many public places. It would be worth it to view this video. You never know when a loved one needs you to save their life.
CURRENT EVENTS
WHOLE FOODS RESPONDS TO CONSUMER DEMAND FOR GMO LABELING! Finally a big company is starting to listen to consumers. Los Angeles Times newspaper reports: Whole Foods announced the health food giant will make labeling of genetically engineered (GE) ingredients mandatory in its American and Canadian stores by 2018. (Whole Foods stores in Great Britain already require GE foods to be labeled.) Many expect other retailers to follow suit. Whole Foods Co-Chief Executive Walter Robb was quoted as saying: "This is an issue whose time has come. With cases like horse meat discovered in the U.K., plastic in milk in China, the recalls of almond and peanut butter in the U.S., customers have a fundamental right to know what's in their food... 'The government has not been willing to take on this issue, so it's going to have to happen differently.'" Additionally, "We've seen how our customers have responded to the products we do have labeled... "Some of our manufacturers say they've seen a 15 percent increase in sales of products they have labeled [non-GMO].'"
Added note: "Whole Foods' move will be copied by competitors, said Scott Faber, vice president for government affairs for the advocacy organization Environmental Working Group. 'Clearly, they're going to be the first of many retailers who will require labeling as a condition of sale in their stores.'" (HURRAY! Defeat of Prop 37 is reversing. DrB)
NOW THAT PROP 37 LOST IT HAS BECOME SCARIER! If the courts don't stop Monsanto, imagine all natural seeds in the world replaced with ones containing Genetically Modified Organisms (GMO)! This process has already started. If you don't feel concerned yet, I suggest you watch the lengthy video, Genetic Roulette - The Gamble of our Lives, showing what GM food companies like Monsanto are doing to farmers and our food chain. GMO DNA is genetically designed to replace natural DNA, leaving all foods consumed being GM type. Many illnesses like allergies, autism, birth defects, infertility, digestive problems/leaks, inflammation, cancer, etc., will end up IN EVERY HOME, leading to a sicker nation! We should know what is in our food.
FINALLY, Monsanto gets nailed, & AGAIN! A lone Canadian farmer was sued by Monsanto and ordered to pay $400,000 for having GM crops, even though unwillingly. He countersued for libel, trespassing, improper sampling, environmental disregard, and contamination of his crop. Case eventually went before the Federal Court of Canada (Supreme Court) and WON after 6 years of battle. Settlement was for Monsanto to pay for cleanup, no gag-order imposed, and ability for suit if re-contaminated. (HOORAY!) Here is the YouTube video link, David vs. Monsanto, showing reasons for and results of his battle against a giant.

Also a judge in Brazil ruled that the royalty tax on GM seeds (Farmers pay each year rather than be able to save seeds each year as natural farmers do.) are illegal since it is impossible to keep GM seeds from contaminating non-GMO fields, and ordered Monsanto to stop collecting this tax. Decision was appealed but Supreme Court dismissed it. This follows a French court finding Monsanto guilty of chemical poisoning when a French farmer suffered neurological problems after exposure to their Lasso weed killer. Earlier a French court found Monsanto of falsely advertising the claim that its Roundup herbicide as "biodegradable" and "environmentally friendly", and claiming it "left the soil clean".
Yet Monsanto continues their campaign to force acceptance of their GM seeds. Now by attaching riders to US House of Representatives' 2013 Agriculture Appropriations bill allowing genetically engineered (GM) crops to be planted even when courts rule that US Department of Agriculture has approved them illegally! This would result in the potential elimination of a farmer's/consumer's choice to grow/consume non-genetically engineered crops. We should retain the right to make our own choice so WRITE YOUR MEMBER OF CONGRESS asking his/her support to stop destroying our rights!
CA Chiropractic Association included on their website some very interesting testimonial/health videos. Another good site is the Foundation for Chiropractic Progress. These sites provide useful and valuable chiropractic information, answer questions, subscribe to a eNewsletter, and a search for a doctor with high ethics using your zip code. Suggest just looking at it. It will be for your own benefit.
For chiropractic doctors, Orange County Chiropractic District (OCCD) offers Continuing Education meetings where members get a FREE meal and non-members pay a small fee to cover expenses. Go to the OCCD website for details.
The CA Legislature continues to present bills that affect chiropractic doctors or patients. Suggest reviewing periodically what is happening in government by the going to CCA's doctor website for the latest news.
Everyone, please continue to write to your congressperson regarding the benefits of chiropractic for recovering from & maintaining health as well as from work/personal injuries. With the escalating cost of sickness care, real people sharing their stories can help change our sick world to a healthier, happier, and less expensive one!
LATEST HEALTH NEWSLETTER TOPICS
ANATOMY OF PAIN
The dictionary defines pain: "a sensation of hurting … in some part of the body, caused by an injury, disease or functional disorder, and transmitted through the nervous system." When we ignore dysfunction, pain, and/or discomfort — whatever the source — it interferes with our life. Unfortunately when pain happens the degeneration has started which causes the aging process to speed up before our time. To best review your own situation, check off the conditions/symptoms listed below that you have experienced and/or ignored, probably due to being too busy to take care of yourself, right?
( ) Arthritis
( ) Auto/Sport/Work Injuries
( ) Breathing Limitation/Pain
( ) Chronic Fatigue
( ) Headaches
( ) Hip Dysfunction
( ) Imbalance/Dizziness
( ) Muscle Ache/Spasm
( ) Neck/Back Ache
( ) Nerve Pinch
( ) Numbness
( ) Poor Posture
( ) Shoulder Limitations
( ) Tendonitis
The sooner conditions are examined and treated, the sooner one can get back to a normal and healthier life. CALL 949-770-6922 TODAY to find out how we can help YOU.
FUNCTION vs. NO PAIN
Feeling no pain is important. However, this is only the first step to health. Proper body functions is even more important. Research has shown there is a link between spinal deterioration, from years of nerve interfering joint misalignments (subluxations), and organ disease (more information is in my Health Newsletter 0912) To have good health subluxations need to be corrected and prevented. Starting later in life rather than now leads to waking up one day with a disease that could have been prevented. This higher level of health can be obtained/maintained through a series of joint re-alignment training treatments which correct structural abnormalities and remove nerve interferences (subluxations). Prevention should be the goal of everyone. Maintaining proper body alignment and balance along with good nutrition, exercise, and mental well being are really the keys to good health.
Having a chiropractic examination determines if and how we can help you. If your case is accepted, a plan of chiropractic adjustments, exercises and nutritional changes aimed to help your body relieve the discomfort and regain optimum health would be reviewed with you. If your condition can not be helped, you would be referred to another specialist where more drastic measures may be taken.
What importance you give your own and family's health is up to you! We are here to help you resolve sport/work/auto injuries causing acute pain and/or dysfunction, or obtain and sustain wellness. We take pride in helping you and families be healthier and happier.
You are invited to discuss with us your particular health concerns. CALL US AT 949-770-6922 NOW!

Return to Top
Return to Homepage
Return to Health News Directory